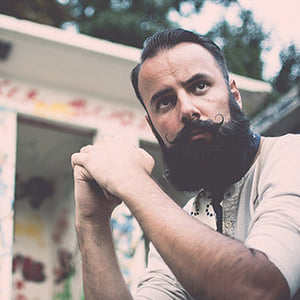 Rémi Dargegen
Biography
Revolving around classic cars since my childhood, my father gave me his film-based camera when I was 14, and I took my first pictures during the last editions of the Louis Vuitton Classic Concours d'Elégance in Bagatelle. This is how everything started...
After 8 1/2 years working in marketing and advertising for a big company, I decided to start a new life, to live my passion. I've been trained at the reference school "Les Gobelins", Paris.
I have one aim: Sublimate the Machine.
All the pictures you see are available for sale, in limited deluxe edition.
Available anytime for shootings everywhere. Contact: remi.dargegen@gmail.com
References:
Cars sales:
RM Sotheby's: http://www.rmsothebys.com/index.cfm
Historic Cars: http://www.historiccars.fr/
Mécaniques Modernes et Classiques: http://www.mmc-paris.com/
Rosier Classic Sterne: http://www.classic-sterne.de/en/start-page.html
Peter Bradfield: http://bradfieldcars.com/
Classic Sport Leicht: http://www.classicsportleicht.com/
Garage Novo
Restocar
Editorial:
Speedster Magazine Retro Passion Automobile Mercedes Enthusiast Auto Heroes Octane Magazine Flat6 Magazine
Classic Driver: http://www.classicdriver.com/
Petrolicious: http://www.petrolicious.com/
Historic Motor Racing News: http://www.historicmotor-racingnews.co.uk/
Contact